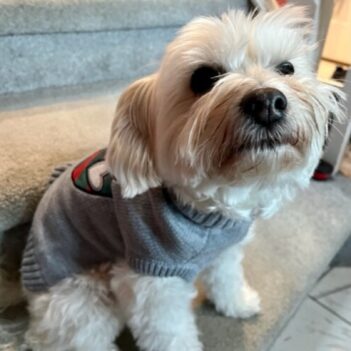 It is cold out there!
Held by
Nancy Wong
Supporting Areas of Greatest Need
Dear friends,
As you know I love animals, thats why I want to be their Champion. Will you help me help neglected, abused, and abandoned animals in B.C.?
As you know, I am a passionate animal lover and I am fundraising in honour of my Mandi, Borla, Bentley, Millie, Russell, Tasha, Pippa, Lucy, Bobbi, Winnie, Murphy, Tiny, Cinder, and in memory of Morris, George, Maizie, Shaunti, Ive committed to raise $2500 to benefit animals at the BC SPCA.
It's getting colder out there and more and more animals are in shelters looking for forever homes. Please donate so that the BC SPCA has funds to help them until they find their forever homes.
Last year the BC SPCA assisted nearly 50,000 animals in need. Animals who rely on caring people like us. Together we can change the lives of animals in distress!
Please consider donating generously to my fundraiser. Your donation will ensure that the SPCA can continue to shelter, feed, and care for animals who deserve a second chance and a life free from cruelty.
To donate, please click on the 'Donate' button or call 1-800-665-1868 and mention my Champion for Animals page.
On behalf of our furry friends, thank you so much for your support!